Welcome to Westlite Cemerlang
Lot 111691, Jalan Istimewa 2,
Taman Perindustrian Cemerlang,
Mukim Plentong, Johor Bahru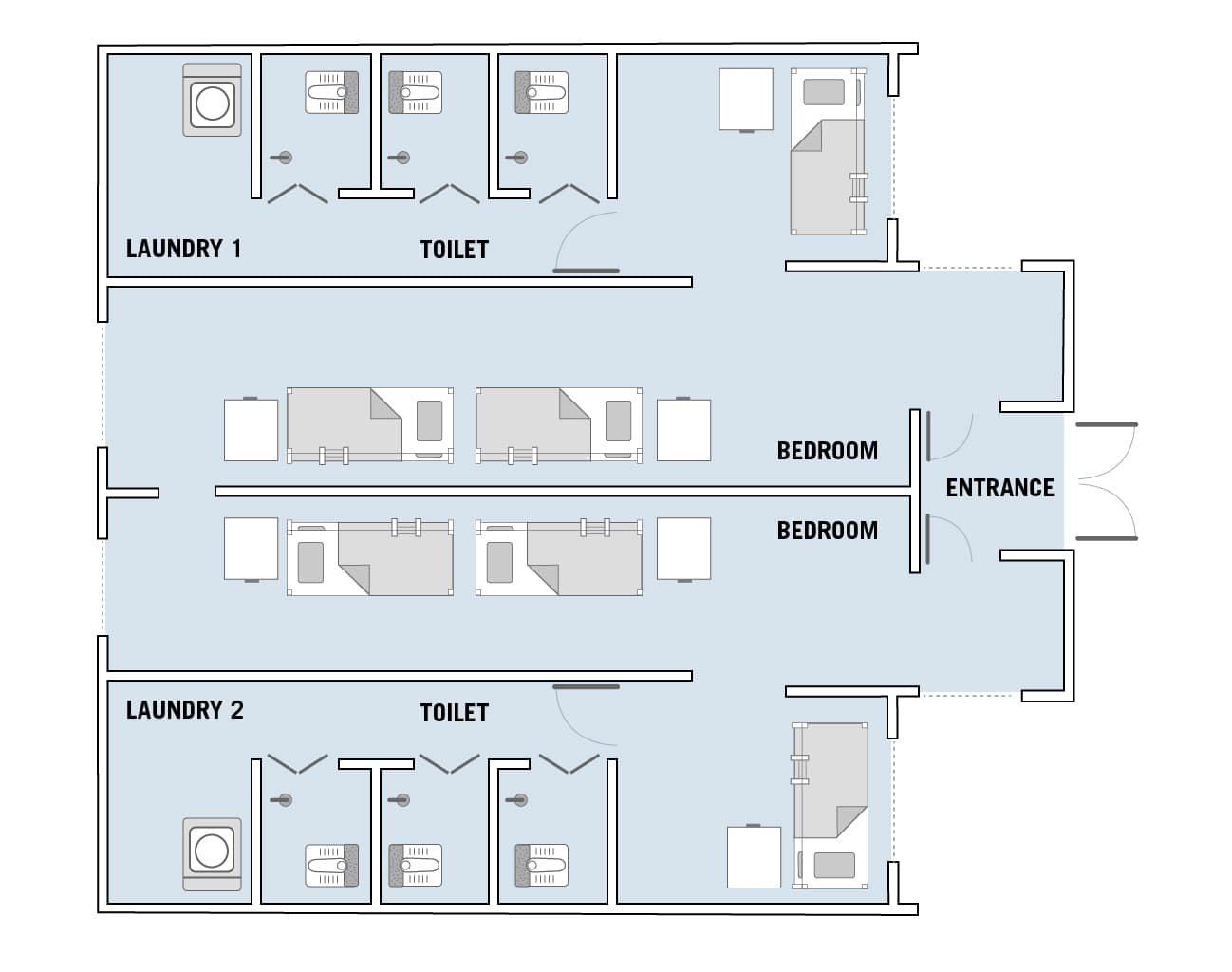 Floorplan of a typical apartment at Westlite Cemerlang
Westlite Cemerlang At A Glance
Westlite Cemerlang is a purpose-built workers accommodation built in one of the more mature and high density industrial areas in Johor Bahru. Furnished with facilities and amenities, Westlite Cemerlang seamlessly integrates work and play into the lives of migrant workers, helping them to remain motivated and rejuvenated for work. This property is due to officially open in the fourth quarter of 2023.
Land Area:

7,689 sqm
Gross Floor Area:

13,935 sqm
Bed Capacity:

c. 2,196 beds


(As at 1 January 2022 after reconfiguration to new JTKSM requirements)
GET A QUOTE
Westlite Accommodation
Providing Employers & HR Agents with Housing Solutions
Purpose-built for Your Workers
Westlite Accommodation is a leading provider of purpose-built workers accommodation for foreign and domestic migrant workers.
Working Alongside HR Agents
Westlite Accommodation works with both HR agents & employers to meet your workers' housing needs.
Catering to Various Industries
Our purpose-built workers accommodations cater to foreign & domestic migrant workers from several industries across MNCs, SMEs and HR agents.
Time to expressways
10 minute drive to Senai-Desaru Expressway Berhad

12 minute drive to Pasir Gudang Highway
Time to major industrial estates nearby
2 minute drive to Desa Cemerlang Industrial Area

4 minute drive to Frontier Industrial Park

5 minute drive to Apex Bizhub

6 minute drive to Desa 88 Industrial Park
Time to Airport
Shopping Areas
ÆON Mall Tebrau City
Econsave Desa Cemerlang
Songmart
Recreation Centres
Tebrau Sports & Recreational Centre
Hospitals
Other nearby places of interest
Masjid al Falah Taman Desa Jaya
Explore Westlite Accommodation in Malaysia
Westlite Accommodation is Asia's leading foreign and migrant workers dormitory owner and operator. Our mission is to bring happiness to our residents by providing a secure, warm and caring, comfortable and convenient living community, delivered with the best service quality to our customers and partners. Explore our dormitories in these other strategic locations.